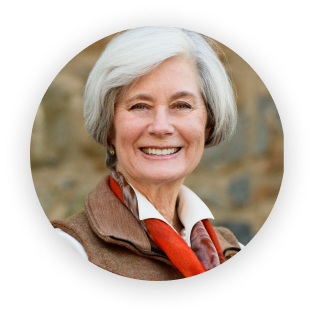 "Amazing books, amazing author."
~ Bill Keeton, MD, author of IPPY Award Winner, A Boy Called Combustion: Growing Up In 1940s Mississippi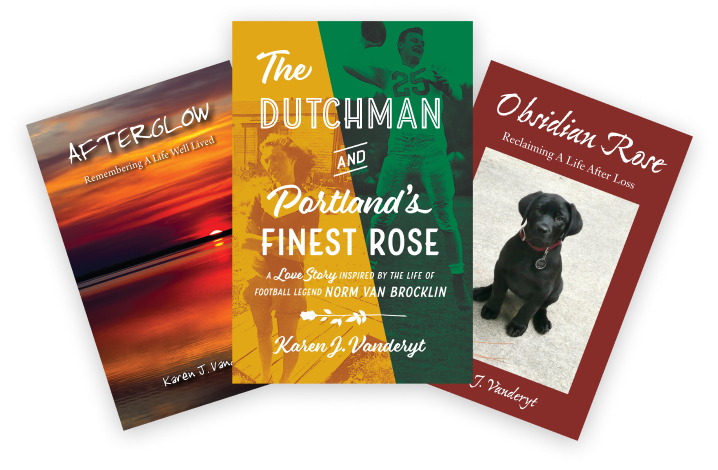 The Dutchman and
Portland's Finest Rose
This is author Karen Vanderyt's creative nonfiction book of the budding love story of her parents, Norm Van Brocklin and Gloria Schiewe. Fifty-three love letters Norm wrote to Gloria during their courtship, letters Karen found after their deaths, became the catalyst for this project. Her extensive research and writing process spanned six years.

Visually written, this book explores Norm's rise to stardom, including both practice and play-by-play action. It also shows Gloria's choices within the changing roles of women who had risen to the challenge of work outside the home during WWII. Her struggle on whether to embrace the old ways or create something new, as well as her husband's options and decisions during this new era after victory overseas, demonstrates the everyday aspects of the lives of real people. Their triumphs and losses remain relevant today.
Karen's 2013 memoir on commitment and family, heartbreak and loss, was heralded a love story. This labor of love, remembrance, and grief came soon after losing her husband of 39 years, Bill, to incurable brain cancer. She wrote to convince herself their love had not been a fantasy and to attempt to make sense of what happened during those swift three months from diagnosis until his passing.
Her 2015 sequel to Afterglow shows a reality still full of memories and mourning, but how bringing a Lab puppy into her home while navigating everyday hills and valleys reinforces her determination. She comes out of the fog of grief to claim a stronger personal spirit, creating a new life for herself with Siddie, a steadfast companion, by her side.