The Dutchman and Portland's Finest Rose
A Love Story Inspired by the Life of
Football Legend Norm Van Brocklin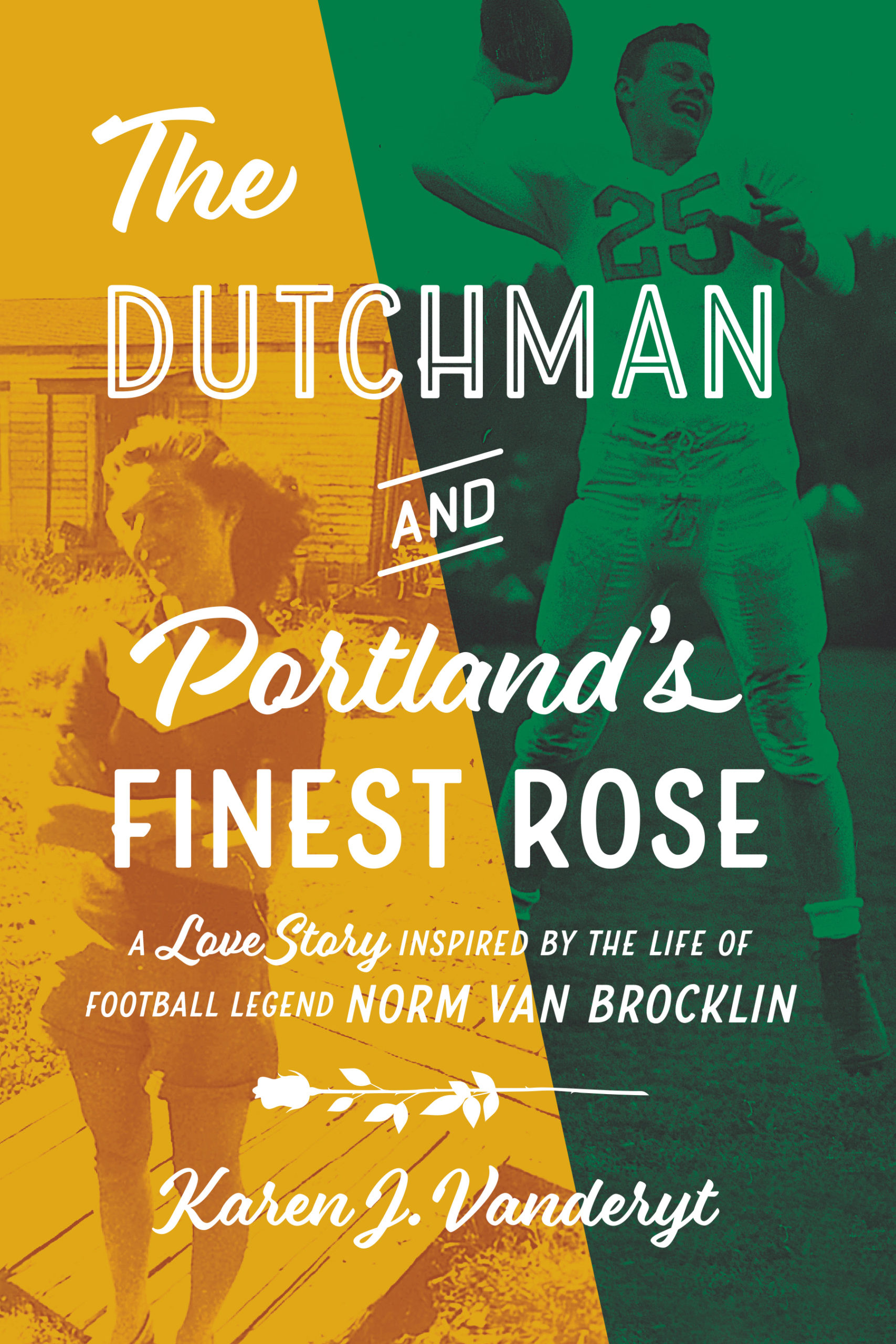 Available now in
paperback and eBook!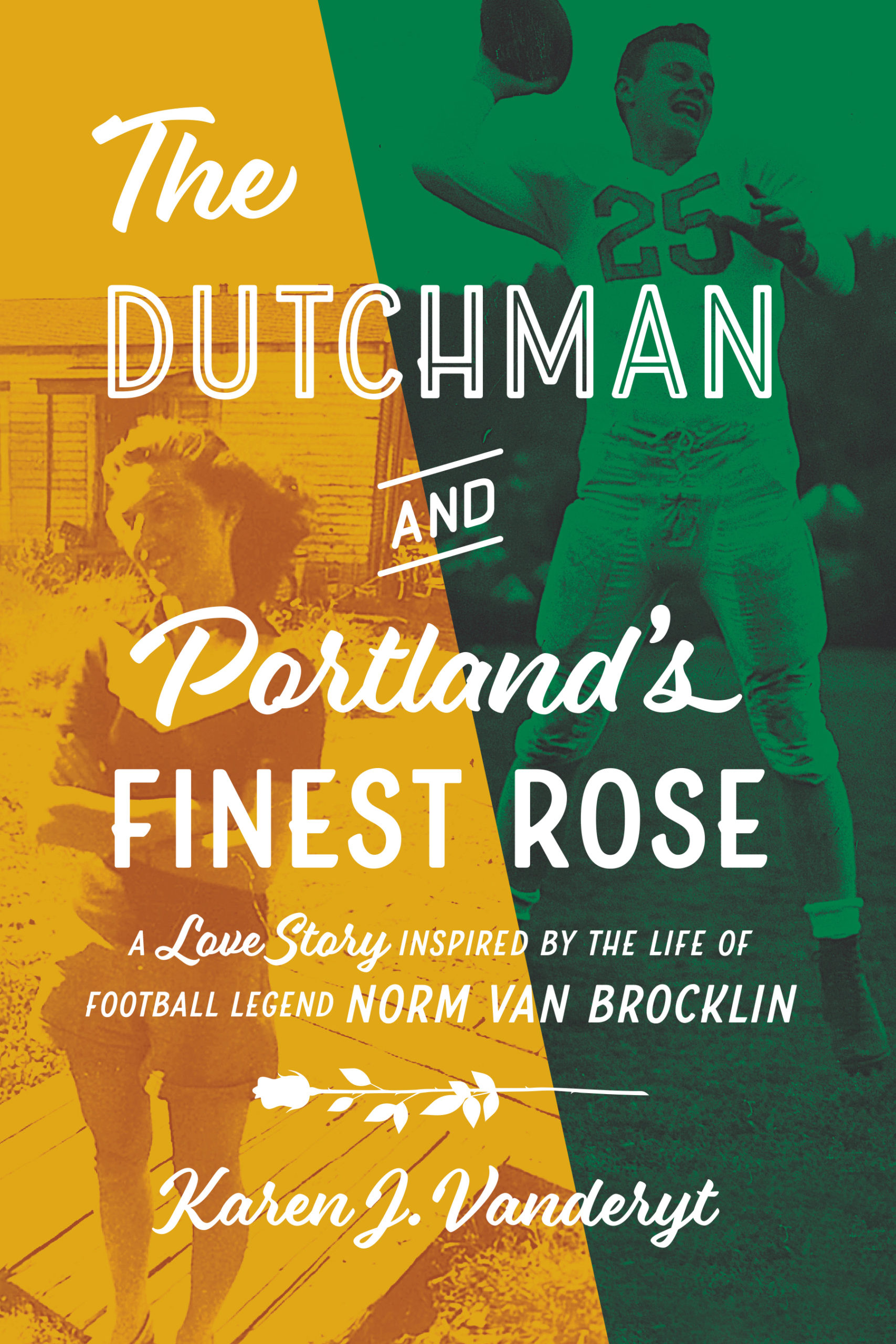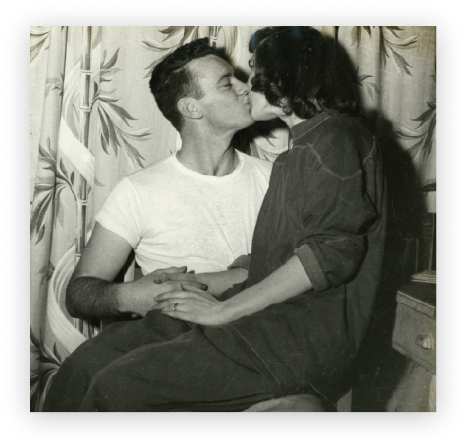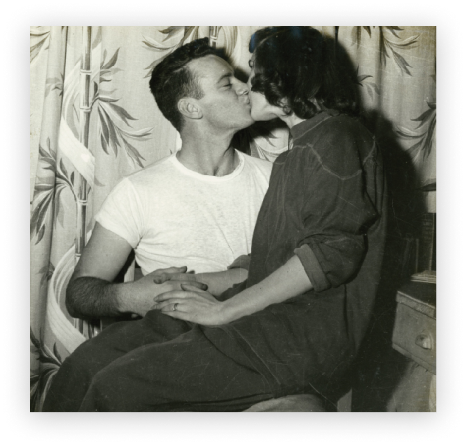 The Dutchman and
Portland's Finest Rose
After WWII ends, two young people from different backgrounds, poised to begin disparate careers, collide under a Big Leaf Maple on the University of Oregon campus.

In a narrative equally rich in the play-by-play of both romance and football, Norm enthusiastically pursues the woman he loves while his star rises as the Oregon Ducks' quarterback in 1946-1949. Gloria hesitantly falls in love as she struggles with whether to pursue a career path in medicine or acquiesce to the pre-war traditional role of wife and mother.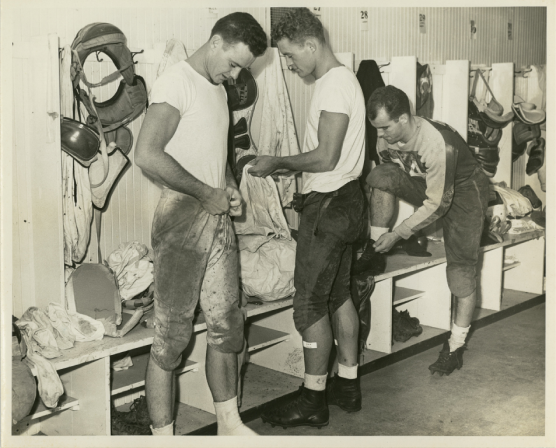 Norm and Gloria's eldest daughter, Karen, writes her parent's love story based on memories and research, as well as letters Norm sent to Gloria, sharing a nostalgic look at tradition and the daily trials to forge strength and live with integrity in family, academics, career, and a new world.

Karen J. Vanderyt was born in Eugene, Oregon one year after her father led the Ducks to the 1949 Cotton Bowl and was now completing his Master's degree before his second season as quarterback for the LA Rams. The Dutchman and Portland's Finest Rose is her third book. She lives a bi-coastal life between Atlanta, Georgia and Bend, Oregon.